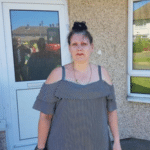 Terrorized by a spirit, a Kent woman is pleading for a new home
The KentOnline Newpaper is reporting that priests have been called in to exorcise a demon from an Ashford home.
Elizabeth Beaney has brought in two vicars to bless her home after a rash of strange occurrences, including being thrown from her bed.  The attacks have been violent enough to cause obvious bruising.
The events have the 39 year old Beaney too scared to even reenter her own home and has asked the Ashford Borough Council to re-house her and her family.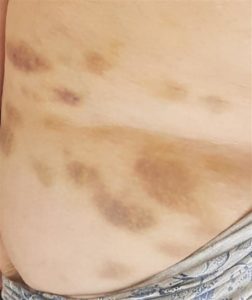 "It felt like I was grabbed one night, and I screamed out for help," Ms Beaney explained."
"I was lifted off the bed twice and thrown down, which left bruises on my arm."
Maryanne, Elizabeth Beaney's 23 year old daughter likened the bruises to "whip marks" and unlike "anything a man or woman could do."
Elizabeth is not alone in experiencing strange thing in the home.  Maryanne commented that  "I stayed over one evening and saw a black shadow cross the room. If she's crazy then I am too because I did see something.
"One day I knocked on her door and something shouted at me in my mum's voice.
"When I called my mum, she said she wasn't at home."
Elizabeth is asking the council to find new accommodations for her and her two younger children, as she is so scared of whatever is in the home that she has taken to sleeping on her oldest daughter's bedroom floor.
"It started weeks ago, and we've been everywhere but the council isn't willing to rehouse me." says Elizabeth.
"No one's been taking me seriously."
Her daughter added: "We have tried everything to get her moved but no one wants to entertain the issue. The last few months, that place has been so dark and haunted."
A spokesman for Ashford Borough Council (ABC) has told the KentOnline that they are reviewing Beaney's case and deciding on what support to offer.
While the council is deciding what to do, Beaney has taken action and brought in two vicars to bless the property.  There is no word on if the blessing has improved or worsened the situation.