Would You Live In A Murdered Woman's Home?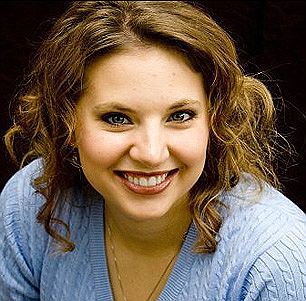 For Joanna Aeosana, the answer to the question of if she would live in a murdered woman's home is clear.  She wouldn't!
Recently Joanna Aeosana moved her family into a home that she thought was perfect in West Valley City, but things started happening. She hears voices, strange noises and the garage door opens and closes on its own. The final straw was when she found her son talking to someone she couldn't see on the swing. It was time to move.
"I hear people crying when I'm showering," she told KUTV.
Her 1-year-old son was seen talking to an empty swing, telling it, "go away. Leave me alone."
Now, she and her family have fled the home despite the leasing company's refusal to let them out of the lease.
"I believe they should of, they should have told me," Aoesana told the local station. "I just don't want to be in there."
For my part, I have always wondered why people stay in homes that are clearly haunted, particularly when the hauntings are malicious.
The Ghost Of Susan Powell
If you aren't familiar with the case, in 2009, Susan Cox Powell, 28, went unexplainably missing from the home and was never seen again.
Her husband Josh Powell, who was the only person of interest in her disappearance fled for Washington state.
Eventually, Josh killed himself and their two sons in dramatic fashion by blowing up the home they were living in with them inside.
This much emotion and pain seems to me to be the perfect catalyst for Susan to start haunting her former home.
Could demonic activity have caused Susan's death?
In reviewing this case, I can't help but wonder if some entity was affecting Susan's husband. If it was strictly the ghost of Susan Powell in the home, I find it unlikely that it would be bothering the children as she had two boys of her own.
Could it be that something darker resides there as well and it is its influence that drove Josh to murder her and ultimately himself and the children?
Would You Stay In Susan Powell's Home?
With the evidence mounting that someone is haunting Susan Powell's former residence, would you stay the night? Chime in below with your thoughts on who you think might be haunting her home, why and if you would continue to live there with the strange happenings that are going on!