Strange Thing Happen In Seattle, But A Wicker Man Sasquatch?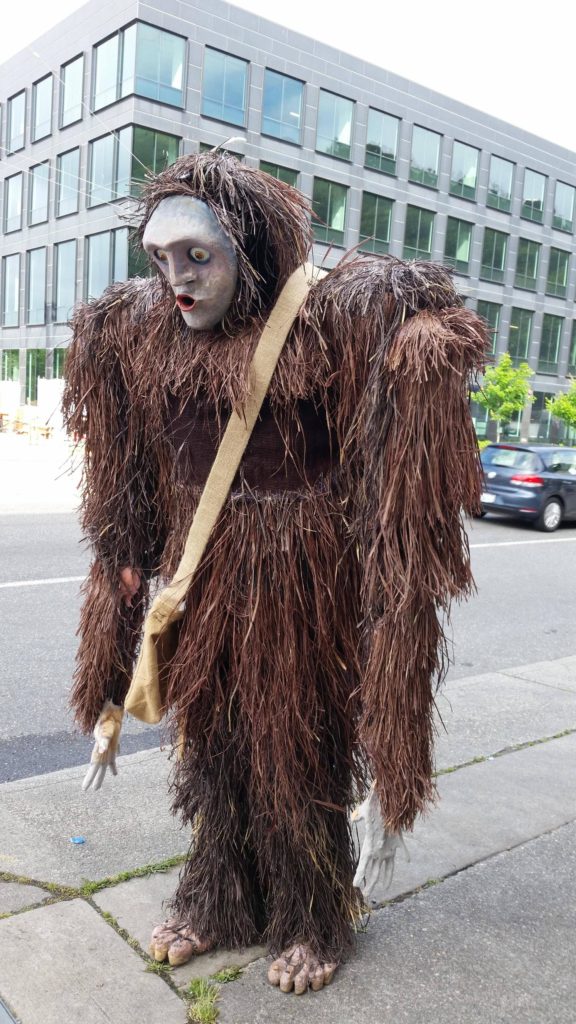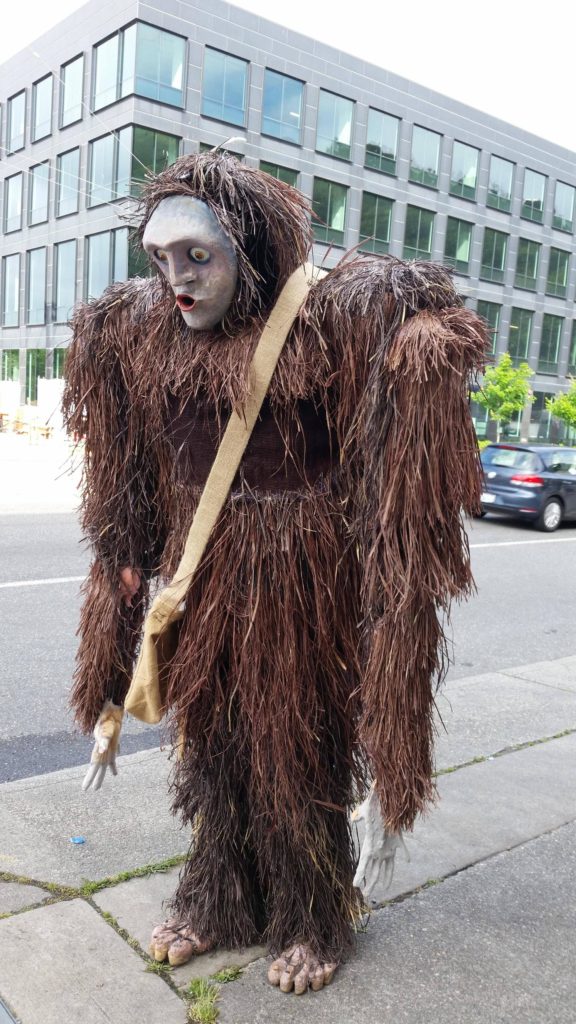 Lets face it, Seattle is an odd town and when I read that a Wicker Man Sasquatch was photographed roaming around Ballard, I wasn't shocked.
 Reports first started on the r/Seattle page of Reddit.  It was of course picked up by the paper and the story made the rounds.  Of course what we are seeing here isn't an actual Sasquatch or Bigfoot, but someone's creation.  So far the story behind the Wicker Sasquatch is still a bit hazy.
His official name is the Ballard Bigfoot and he even has his own Facebook page.  Why a giant Bigfoot roaming around the neighborhoods of Seattle?  Well, so far the answer seems to be, like in most instances of strangeness, "why not?"
Reports placed the Ballard Bigfoot at Ballard Market, South Lake Union, the Harbor Steps at Elliott Ave, and Post Alley. As for the messenger bag, I can only assume that Bigfoot, lacking any pants, needs a place to put things too.
Have You Seen The Ballard Bigfoot?
If you have seen the Ballard Bigfoot or have more information about him, leave a comment below or send us an email.  We would love to know more about this latest edition to Seattle's history of strangeness.
Ballard