Two witnesses driving east along I-64 in Charleston, WV, reported  to MUFON that they witnessed  a triangle-shaped object with blue lights at each point, using what they called "advanced maneuvers" at lightning speed before simply vanishing before their eyes.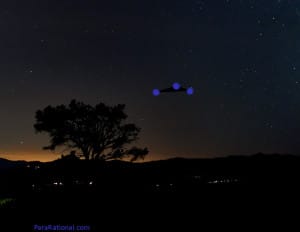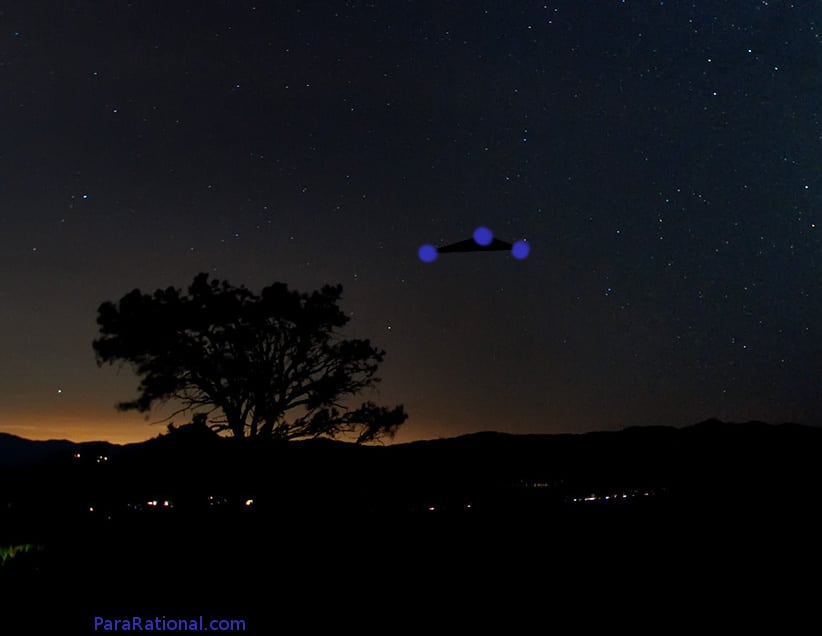 The couple spotted the UFO while on their way to Kansas City, KS, on May 30, 2013, when the object was spotted over the horizon.
"It was a clear night and out of nowhere a blue, three-light triangle appeared suddenly out of nowhere in one spot," the reporting witness stated. "I didn't see any nearby aircraft. At first I assumed it was an airplane and thought nothing of it, until it moved."
What made them think that this was not a terrestrial craft was the way that it moved.  The couple describes the UFO's motion like this:
"The way it moved was unlike anything I have ever seen even in advanced maneuvers. It suddenly moved down and over in a U-shape at almost lightening speed and then simply vanished into thin air. It didn't gradually fade away as if it were flying off into the distance like an airplane or helicopter, nor can an airplane or helicopter move that particular way at that inhuman speed."
My feeling is still that the triangle shaped craft that we are seeing in our skies are terrestrial, but are actually advanced government projects done in cooperation with alien intelligences.