A recent sighting of Bigfoot has caused a stir in the online community after a photo shared on Reddit appears to show the legendary ape-like creature in Western Colorado.
Most articles are stating that this image of Bigfoot, was captured on Google Maps at coordinates 38°16'24" N. 108°08'32, depicts a figure estimated to be 7-7.5 feet tall, strolling through a clearing near some vegetation.
This is incorrect, or at least incomplete information.  The exact map location of this possible Bigfoot photo is 38.273381, -108.142436 or 38°16'24.0″N 108°08'32.0″W.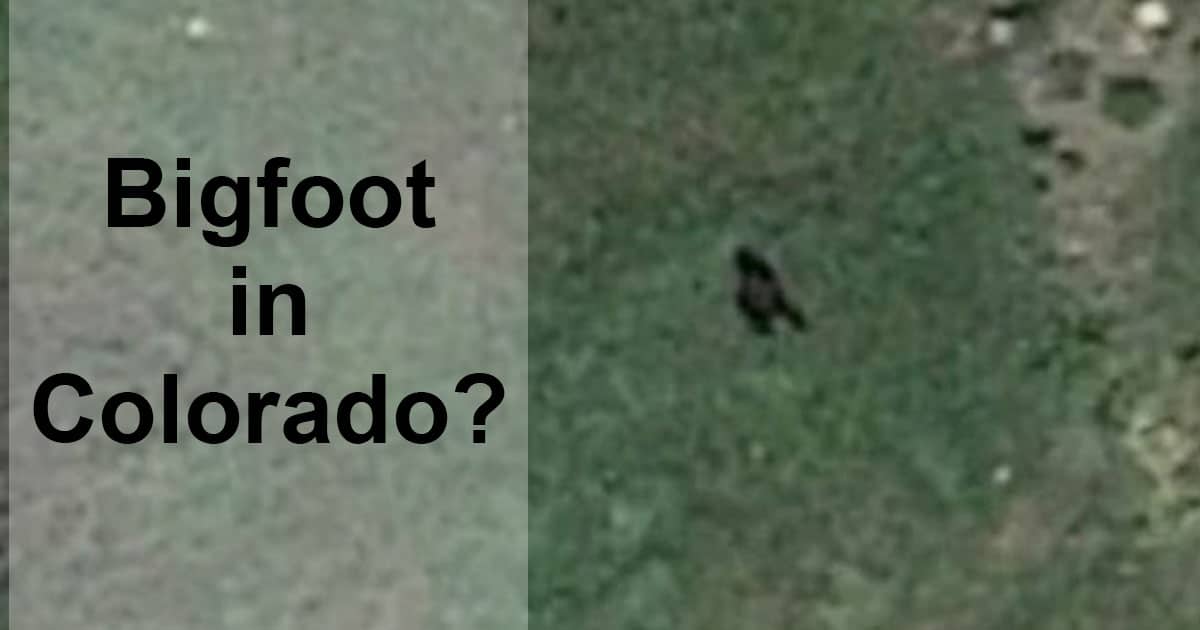 The Bigfoot legend has been a staple of North American folklore for years, with numerous reported sightings of the creature in forests and remote areas. The recent photo has sparked heated debates within the Bigfoot community, with some believing the figure to be a clear sighting of the elusive creature, while others remain skeptical and point to the possibility of the image being a ground anomaly or even a person hiking with a lot of gear on.
One Reddit user who claimed to be familiar with the area wrote of having felt a creepy feeling in that spot while camping and hiking there in the past. "I'm actually quite familiar with that general area. I lived in Montrose for 26 years and used to camp and hike on the Uncompahgre Plateau," they wrote.
"There was one section on that loop hike that sometimes gave me the willies in a vague and undefinable way, and at least one other person I know said the same thing about that area. I don't know about the image, but I do know that the Uncompahgre Plateau is big, rugged, and at least POTENTIALLY squatchy."
However, others were quick to shoot down the claim, suggesting that the figure was simply a water puddle or a ground anomaly.
Despite the ongoing debate, Bigfoot expert and cryptozoologist Thomas Markum weighed in on the subject, noting that while the creature has the potential to harm humans, such events are extremely rare. Markum explains that there have been a few historical reports of attacks, but these usually occur after someone has shot at a Bigfoot.
As the number of Bigfoot encounters continues to rise, Marcum concludes that "if Bigfoot was a killing machine, they would never make it out." Whether the recent sighting in Colorado is a hoax or a legitimate encounter, one thing is for sure – the legend of Bigfoot continues to captivate and divide the masses.